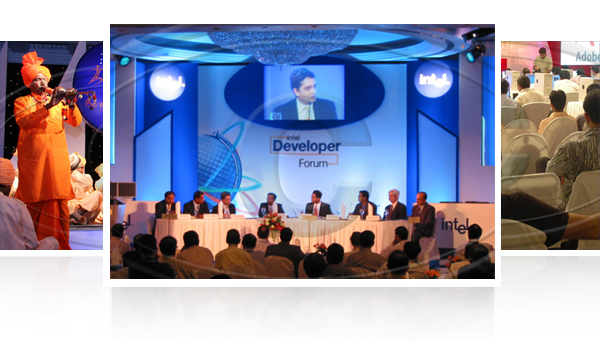 Testimonials

This event was certainly the best I have delivered in my 10 years of managing events for CII. Chopra Audio Visual excelled in all areas, were professional at all times, always delivering to exact requirements and very very tight time scales.



I was impressed and pleased with your team's professionalism. They made the event a resounding success. I shall never hesitate in recommending Chopra Audio Visual.


Today, investment in technology can help you achieve unprecedented success. It does not matter if you have a small or a big business, if it involves reaching out to customers and making your presence felt, you will need the crutch of technology. Technology also helps you to increase the productivity in the organization and making all your activities more cost effective. However, it is not always possible to make such huge investments in technology, if you are just deploying the service once in a while. And that's where we come in.

Chopra Audio Visual has been a part of this great industry for the last 36 years and over time we have garnered experience and worked with some of the best organizations in the country and overseas. Our services include a host of audio visual solutions that include advice on what you may need, customized solutions to cater to your every need and of course audio visual systems and rentals as and when you require them in a cost effective manner.

The humble beginnings of Chopra Audio Visual can be traced back to the 1970s when Shri. Ishwar Chand started Chopra Sound in 1975. Chopra AV is a family run business that today is owned and managed by Shri. Ishwar Chand's son, Manmohan Chopra (MC). Passion & commitment coupled with the knowledge that has been garnered over the years in the industry form the legacy of Shri. Ishwar Chand. These values are ingrained in the very fabric of the organization and have contributed immensely in the success that Chopra AV has achieved today.

What started as a small sound company in the 1970's and caught momentum through the 80's and 90's, is today one of the most reputed audio visual service providers in the country. We believe in constant improvement and are constantly looking to expand our network by partnering with providers all over India and the world so as to provide all our clients with the reach that they need.

To provide seamlessly integrated audio visual solutions to our customers that are in line with the ever evolving changes in modern technology backed by research and innovation.