Services
Event Staging services for an impactful event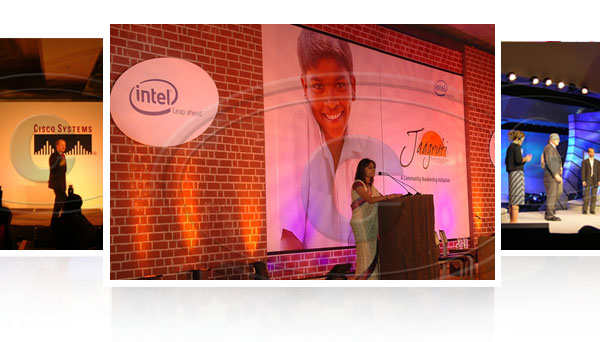 Image Gallery
Testimonials

This event was certainly the best I have delivered in my 10 years of managing events for CII. Chopra Audio Visual excelled in all areas, were professional at all times, always delivering to exact requirements and very very tight time scales.


Over and above technical expertise to help you with event staging, we also harbour a keen sense of creativity and innovation to help you with event staging that will wow the audience. Depending on the nature of the event we provide a host of designs ranging from sleek to glamorous, simple to complex and many more. Our team is equipped with an ingenious imagination and all the tools that are needed to pull of an event with the élan that may be needed.
Seamless presentation can be achieved by making use of our state of the art equipment that include wide screen HD, data/video projection, set design and construction, lifts and drapes and theatrical sound and lighting. You do not have to use all the services for all your events; our staff will help you decide what you need and what you can do without depending on the budget you have.
Your wish is your command and if you have a particular look in mind, we will leave no stone unturned in ensuring that the ambience you wish to create is made possible on stage.
A few services that we offer:

Concert Quality Sound Reinforcement

HD Systems

Multi-Imaging Systems

Data & Video Projection

Lighting Design

Intelligent Lighting

Rigging

Technical & Show Consultation