Services
Video conferencing to remote offices saves money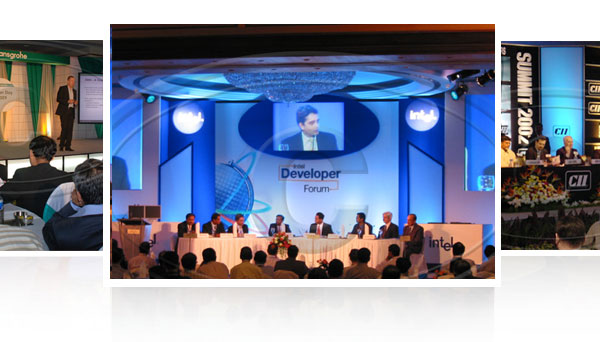 Image Gallery
Testimonials

This event was certainly the best I have delivered in my 10 years of managing events for CII. Chopra Audio Visual excelled in all areas, were professional at all times, always delivering to exact requirements and very very tight time scales.


Video conferencing is indeed a boon in this day and age. It dramatically helps you reduce costs if you have offices spread across the length and breadth of the country and even overseas. Travelling for meeting far and wide can also lead to you being tired and you may lose out on a lot of time. With our video conferencing services you can virtually keep track of the happenings in various branches across the country.

Chopra Audio Visual will help you with the tools that you need to make long distance communication a possibility. You can look forward to communicating with executives, conducting interviews, hold training programs, etc. without moving an inch from your head office. Remote offices can be connected to the head office by way of video and telephone systems in a seamless fashion to bring about a virtual office experience with executives and employees from all across the nation.

We know that internal meetings are very important and if you are investing in technology, you want to make sure that there will be no inconvenience caused because of faulty equipment. Our tools and various video conferencing equipments are of the latest technology and are constantly serviced and checked for flaws.